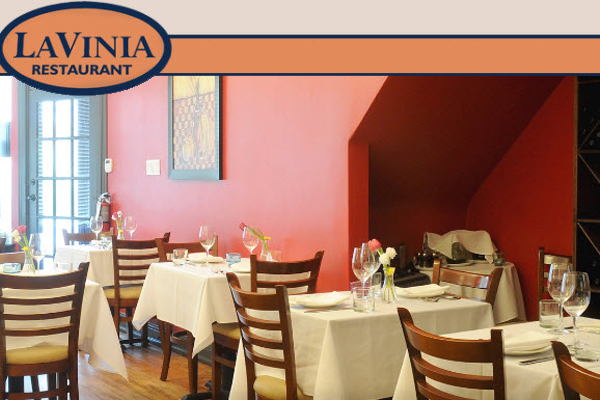 LaVinia Restaurant
2350 Lakeshore Blvd. W, Toronto
647-748-2350
La Vinia is a fine dining Spanish restaurant set in the heart of Mimico. We take pride in the quality of service and food we provide. Our menu includes Grilled Spanish Chorizo with Ratatouille, Poached Octopus Marinated in Olive Oil and Pimentón, Grilled Calamari, Sautéed Shrimp with Garlic and Olive Oil, Salmon Carpaccio Cured in Brandy and Rum, Veal Carpaccio with Manchego and Mushrooms, Spanish Style Meatballs, Sautèed Shrimp with oyster mushrooms, Grilled Scallops, Crab Croquettes with a Piquillo Pepper Aioli, and more ...
Love our business by sharing
One on my favourite restaurants! Atmosphere, food, and staff are great. Service is fantastic. The tapas are really delicious and the seafood paella is good too. Great wine selection.
ธุรกิจช่วยเหลือธุรกิจ ...
** Powerful Social Media Sharing**
100+ business owners sharing
It is powerful. You control your own page. Immediate edit and add ability. Owners are featuring promotions and events, and sharing. Register Now.
REGISTER
Promote your Specials
Add specials or menu items, save then share. Boom, you are part of the equation that equals 1000's of views. Highlight your live music, sales, menu items, and special events.
Top 10 going global!
Great advertising price. Only $4000 Thai Baht for 1 year, your page will be part of the top ten network that is in every language, offers many 1st page adv spots, allows edits and adds, and helps you promote your business easily through social media sharing.
Related Businesses and Deals