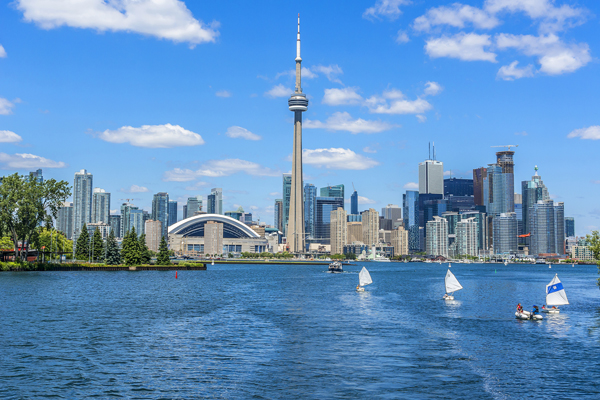 CN Tower
Special Instructions and Photo Credit
Photo credit depositphotos.com dbrnjhrj
The Canadian Nation (VN) Tower is a Toronto landmark and sight-seeing attraction that stands over 553 meters tall. With a revolving 360 Restaurant, and "Edge Walk", it is a thing to do when you are in Toronto. 'Defining the Toronto skyline at 553.33m, the CN Tower is Canada's most recognizable and celebrated icon. The CN Tower is an internationally renowned architectural triumph, an engineering Wonder of the Modern World, world-class entertainment and dining destination and a must see for anyone visiting Toronto. Each year, over 1.9 million people visit Canada's National Tower to take in the breathtaking views and enjoy all the CN Tower has to offer.'
Love our business by sharing
"Amazing View ,Food & Service , Great Family outing and a must see landmark."
A network website with social media sharing where "businesses work together building traffic.
** Powerful Social Media Sharing**
100+ business owners sharing
It is powerful. You control your own page. Immediate edit and add ability. Owners are featuring promotions and events, and sharing. Register Now.
REGISTER
Our New Facebook Group
It is all about networking and tools. Our website plus our Facebook Group make it easy for you to promote your business. Join and invite some friends; that is how WE grow.
Join Facebook Group
Join the Top Ten Team!
$450 for the year but sign up now for before Sept 1st, 2021 for only $300 annually, your page will be part of the top ten network that is in every language, offers many 1st page adv spots, allows edits and adds, and promotes your business through social media sharing.
Related Businesses and Deals